Affiliates Use These 5 Ways To Increase Traffic Using Google
In this article, I am going to reveal how you can increase website traffic using Google. 
I have used these methods myself and have seen promising results in a short span of time.
Whether you have a blog or an e-commerce store or a brick-and-mortar establishment, getting more website traffic is a shared goal among many business owners and marketers.
However, having a beautiful and easy-to-navigate website isn't going to gain you more viewers if no one can find your site in the first place.
The first three methods are free and can be implemented even by beginners and see results within a week.
The next two are paid options that can significantly increase your website traffic, but I would suggest that if you are a newbie with a tight budget, using the first three methods would be enough for the time being.
These methods will work for everyone and in every niche when applied correctly. Let us dive right into these methods.
Disclaimer: This article contains affiliate links where I may receive a small commission at no cost to you if you choose to purchase a plan from a link on this page. You can read my full affiliate disclosure in my disclaimer page.
1. Take Advantage Of Google Question Hub
Question hub is a tool created by Google to help content creators create richer content by answering the queries of people, most of the queries being unanswered.
I believe this is a boon for bloggers as it will help in finding out about the questions people ask often. 
Then bloggers can easily create content for the questions which do not have a proper answer available and submit their link.
As a blogger, you can select your niche and add the relevant unanswered questions to your dashboard and create comprehensive content for your audience.
Once you submit the link to your article, you can start tracking the impact of your content created using the Question Hub Performance tab.
Start by clicking the 'Sign Up' button. You'll need a Google account to sign up. 
Make sure you are using an account that has access to a verified site on Google Search Console.
Once you are signed in, click on the 'Add Questions' button on the top left side. 
You'll see a page where you can choose your niche or you can enter your topic in the search bar.
If you select any niche, you will a list of subtopics under that niche and you can choose the topics to add questions.
Otherwise, if you are using the search option, you will see a list of categories matching your search query.
You can then use the 'Add' button on the right side to add questions. At a time, 10 questions get added. 
You can add more but right now, Google has placed the limit at 100 questions.
100 questions in the topic should be enough to give you a proper idea of what solutions people are searching for. 
Then click on 'Done' and you will see the questions on your dashboard.

Next, you should browse over the question and find one that can be answered with your existing blog posts. 
Otherwise, you can choose a question that you would be answering in the future.
For example, I found one question relevant to my niche. It was a query regarding Bluehost Hosting, which I had already covered in my Bluehost review.
So all I had to do was hover over the question and click on the 'Answer' button, and then add the link to my blog post and click 'Submit'. Simple, isn't it?
It might take a few weeks to get decent traffic for the post but it does work. I started seeing results from the very next day.
To check how your posts are performing, click on the 'Performance' tab on the left side.
Here you will see the statistics of how many impressions and clicks you have received for your posts so far.
The above screenshot was taken for a new post just after two days of submission. As you can see, the post has received impressions and clicks from day one.
What I really like about this method is that you get targeted traffic and it's free. 
Do it multiple times for different questions and this method alone can start bringing thousands of visitors per day.
2. Create Backlinks From Google Sites
Google Sites is another platform from where you can create powerful backlinks back to your site. You can have a website set up and running in 10 minutes.
Moreover, Google doesn't charge you to create a site and there are no hosting fees.
For some people who are not comfortable networking with other authors but still want backlinks from a high DA website, they can take advantage of this platform.
With a high DA of 95+, Google sites can really rank faster for low competition long-tail keywords. 
Google Sites offers a lot of starter templates so that you can have your website up and running within a few minutes.
Once you select a template, write a summary of your blog post that you want to target for traffic and post it on your Google Site. 
The length of the post should be around 500+ words.
At the end of the article, you can include a 'Call To Action' button with a redirect link back to your original blog post. 
This is how you can get a powerful backlink back to your website.
You can create as many backlinks as you want for your main website through different Google Sites. 
Just make sure that you don't abuse this method and fill your entire content with redirect links.
In my experience, an informative summary with 1-2 links back to your post works totally fine. 
Also, keep in mind that Google doesn't like posts that are not much informative and only work as a redirecting page.
I know most of you won't have time to create a summary of your posts and maintain more Google Sites. 
Personally, I outsource my summary of my posts on Fiverr where I can find freelancers who are willing to do that for 5$.
I believe you can also use some similar means to maintain your Google Sites and focus more on driving traffic back to your website.
3. Optimize Your Google Business Profile
An optimized Google business listing gets a lot more visits than an incomplete one. 
Moreover, your listing has a link back to your website, so this is a great way to get more traffic to your website.
Creating a Google listing is free and easy to set up. It Increases your visibility on a platform whose users have buying intentions.
Also, it drives quality traffic to your site and your store. The main thing I like is that it allows customers the opportunity to post reviews and further boost your presence.
Even if your business doesn't have an actual location, you can select the option to hide your address and set a service location. 
This way you can increase your chances of appearing for relevant queries in your area.
Having a business listing enables your website to get found in mobile searches. This is important as mobile searches have surpassed desktop searches since 2016.
Your Google listing also enables searchers to interact with your business directly in your listing, which increasing the chances of obtaining new customers.
I would like to mention here that it may be tempting to include keywords in your business listings, but don't do it as it leads to a poor user experience.
Also, NEVER create multiple listings for the same business location.
4. Increase Website Traffic Through Google Ads
By using Google ads, you pay Google to have your website or blog show up at the top of search results for particular keywords.
This method is for people who have a considerable marketing budget for their business. But this is a sure way of driving traffic to your website.
And unlike the above-listed methods, you can start seeing results in a very short period of time.
Whenever a search query is entered that matches your bidding keywords, Google looks at all accounts bidding on those keywords and displays the paid results according to the quality and relevance of the advertisement.
This level of exposure generates a lot more targeted traffic to your website. Moreover, you only pay when someone clicks on your ad.
5. Generate More Leads Through Google Map Ads
Inside the Google Ads platform, you have the option to select the preference so that your business gets displayed at the top of Google Maps search results.
Just like with regular paid search ads, an indicator will show up next to your listing mentioning it as a paid result.
But the exposure you will get from appearing at the top is invaluable.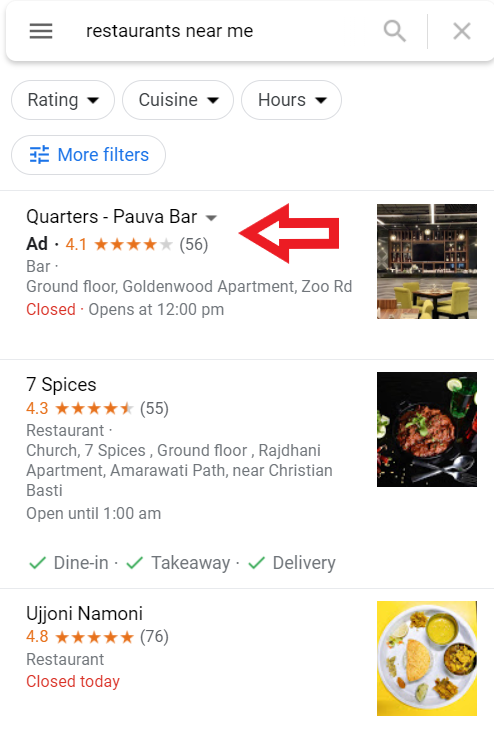 Did you know that just like Facebook, you can also publish posts that appear right on your Google Maps business listing? Yes, you can.
Regularly create posts in your Google My Business dashboard to appear on your business listing and to tell Google you are active.
Doing this will send signals to Google that you are proactively managing your listing, which Google considers when ranking.
So these are the five ways using which you can increase website traffic through Google and generate more leads for your business.
I would recommend that you should start with the first three methods as they are free and will keep generating traffic in the long term.
Once you start earning revenue from your website, you can further boost your traffic through the paid methods.
Have you ever used these methods before? How did they turn out for you?
Let us know in the comments.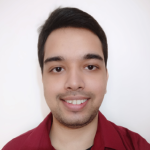 Hi! I'm Abhigyan, a passionate remote web developer and writer with a love for all things digital. My journey as a remote worker has led me to explore the dynamic landscape of remote companies. Through my writing, I share insights and tips on how remote teams can thrive and stay connected, drawing from my own experiences and industry best practices. Additionally, I'm a dedicated advocate for those venturing into the world of affiliate marketing. I specialize in creating beginner-friendly guides and helping newbie affiliates navigate this exciting online realm.