InterServer Review Dec, 2023 – Outstanding Choice for Value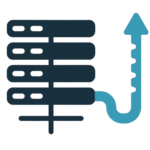 Official uptime guarantee is 99.9% and stats show that above 99.95% is consistently maintained.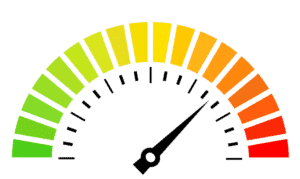 Server speed tests show that InterServer is one of the fastest budget hosting services around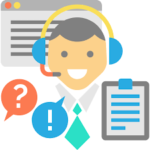 Access to 24/7/365 customer support via live chat, emails, phone calls with free site migration.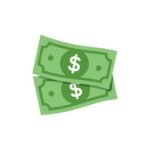 Affordable plans with "Price-Lock Guarantee" that means no price hikes ever.
InterServer is a New Jersey company that was founded by Michael Lavrik and John Quaglieribeen in 1999.
Initially, they focused on reselling web hosting plans. Over the last two decades, they've grown to the point where they have four data centers with primary focus on web hosting.
InterServer does everything related to their hosting business in-house. They build their own servers and customize their Linux kernels. They have even developed their own nationwide fiber-optic network.
No matter which web hosting plan you choose, InterServer pride themselves on their redundancy and under-utilizing resources to ensure that you get optimal performance and uptime.
In this review, we'll take a closer look at their performance, hosting packages, including WordPress plans, customer support, and much more. Let's dive in!
Disclaimer: This article contains affiliate links where I may receive a small commission for at no cost to you if you choose to purchase a plan from a link on this page. You can read my full affiliate disclosure in my disclaimer page.
Pros: Why I Like InterServer Hosting
Usually most of the hosting providers introduces very low prices for new customers which are later increased significantly during renewal.
InterServer stands out in this respect as they avoid this practice. Their price lock guarantee ensures that the starting price will continue to remain so as long as you maintain your InterServer hosting account.
In short, it means that you will never have to worry about a rise in plan's price ever again.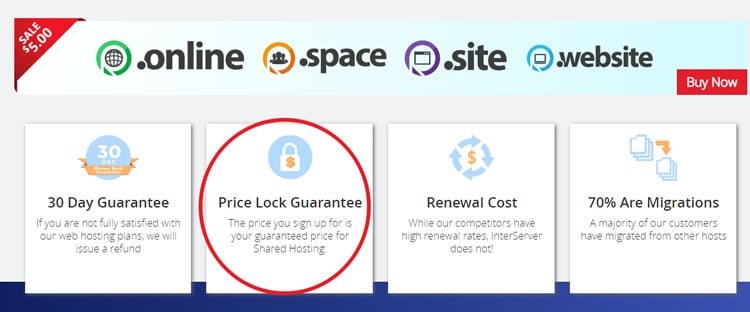 2. Excellent Server Performance: Guaranteed 99.9% Uptime Supported by SLA
InterServer service is supported by SLA write prompt; which means that if they fail on their guarantee in a month, then they will have to credit customers on a case-by-case basis.
In addition to the uptime guarantee, InterServer also gives a guarantee of 100% uninterrupted electricity. 
As a matter of fact, you can get up to 50% off the month's cost of your hosting plan if they fail to deliver on their guarantee.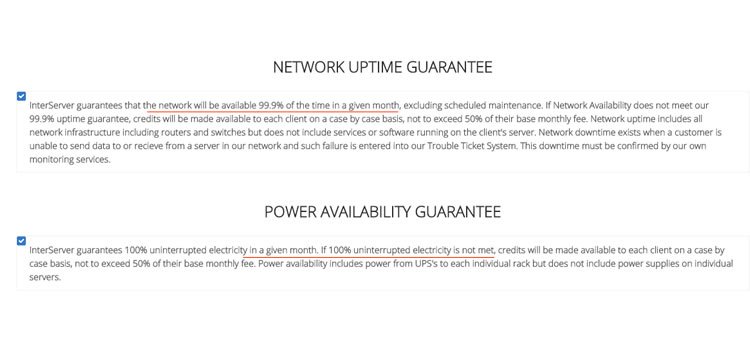 InterServer has consistently shown excellent uptime statistics over the years. 
You can see from the stats below that they take uptime very seriously and have been able to keep their promise without any violation.


However, Interserver doesn't offer a way to monitor their uptime unlike other web hosts like Hostinger (read review). 
But you can easily use a service like Uptime Robot to keep tabs on your site's availability.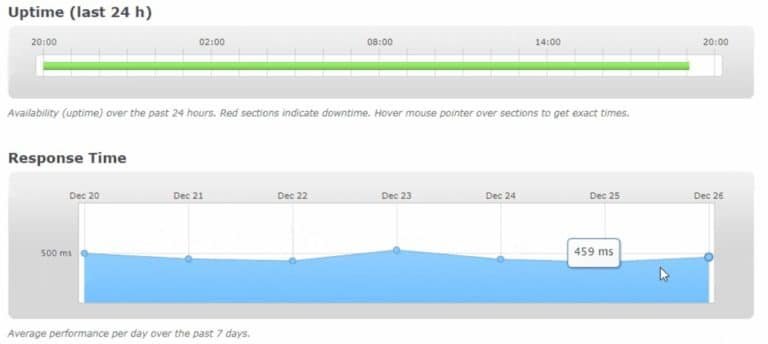 3. Spectacular Speed Test Results
Controlled by a 10Gbps Ethernet network link and connecting to Tier 1 IP backbone networks, InterServer utilizes the latest Cisco's routing and switching hardware, Extreme Networks and Riverstone  for optimum performance.
InterServer uses smart BGPv4 routing protocol to have the quickest, most effective routing. They use the following Tier 1 IP backbone providers:
Cogent, which favors European nodes;
NTT Communications, a global provider with great Asia coverage; and
Zayo, which is heavily networked on the US East Coast.
The use of latest technology by them is well reflected during the speed test. As you can see from the results below, Interserver has passed the bitcaptcha test and webpage speed tests with flying colors.

4. Awesome 24/7 In-House Support Team
InterServer provides access to 24/7/365 in-house customer support via numerous platforms, including:
Live Chat
Phone Calls 
Emails
There is no biasing for accessing support help for different plans.  Everyone gets the same access to phone, ticket or chat support, regardless of their plan.
They also have a comprehensive knowledgebase as well as an educational blog. 
Personally, I found their support material to be outstanding. The tutorials and instructions were clear with explanatory screenshots.
5. Just $1.00 for Three Months
Usually, their plans start from $5/month but you can try InterServer for the first month at $0.01 if you use the promo code "TRYINTERSERVER".
InterServer acknowledges that for new bloggers, college students with low budget and small businesses, the hosting budget might be limited. 
So they have offered an awesome introductory deal for which you only pay $1.00 for three months.
For someone who is just starting out or who just want to test InterServer before committing full time, it would be a smart move to go for this deal.
6. Free Site Migration Services
InterServer offers free site migration with all of its plans. The migration service is usually carried out within 24 to 48  hours. Rest assured, they do this without any downtime during the process.
They also provide assistance with changing nameservers and domain registration transfer.
However, you can only migrate as many sites as your shared hosting plan supports. For example, the WordPress plan allows one site — so you can migrate only one site.

7. Plenty of Room for Growth
InterServer has plans for every type of business, small and large. Down the line, when your business starts growing, you may require to go for a VPS plan.
InterServer's VPS plans offer top-notch performance, highest levels of reliability, and support heavy traffic.  
Also, you will have full control of the software running on your server. You can choose any flavor of Linux, Unix, or Windows for your operating system.
8. Free Cloudfare CDN + Free SSL + Unlimited Bandwith
You can integrate Cloudflare's content delivery network (CDN) with InterServer's shared hosting plans for free.
Cloudflare CDN uses caching and delivery optimization to make your website load faster. It also protects your site from security threats.
Unlike some other web hosts which offer free SSL certificate only on their higher-end plans, InterServer offers them free on all their shared hosting plans.
Although unlimited bandwith for everyone is not really unlimited, InterServer tackles this issue in a unique way. 
They limit all their servers to run at 50% of the hardware's capacity.
This way if someone is on the verge of maxing it out, they beef up the server with more resources.
9. Free Weekly Backups + Softaculous 1-Click Installs
InterServer's every shared hosting plan comes with free weekly backups. They use OpenStack to create redundancy on their systems. They keep backup for 60 days.
You can access Softaculous right from the cPanel dashboard, and install various apps including e-commerce apps like OpenCart.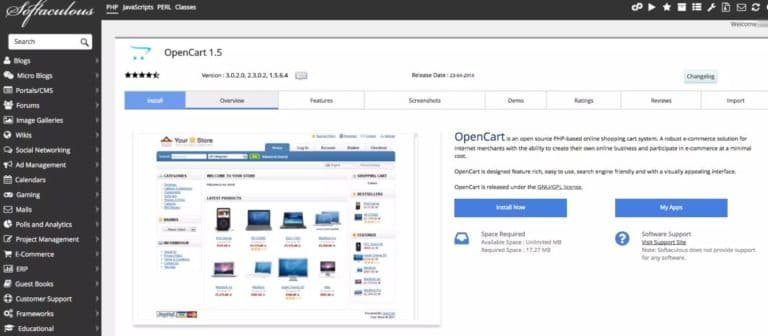 Cons of InterServer Hosting:
1. Datacenters Present in North America only
InterServer owns and operates four datacenters: three centers are located in Secaucus, NJ and one is in Los Angeles, CA.
While this may not be a con for those whose target audience resides in the US, but for those websites that targets traffic in Asia, your website might perform slower.
If your target traffic is not from the United States, you can use Cloudfare CDN to ensure that they can access your website quickly.
2. Additional Charges in VPS
InterServer charges for things like a GUI-based control panel, backing up, and taking snapshots of VPS. 
Their Windows VPS plans do not come with panels come and cPanel doesn't come standard with Linux plans.
However, if your plan includes at least four slices and a control panel, InterServer will fully manage your account. 
InterServer typically restricts the number of daily subscriptions to 100. This limit helps them to meet the needs of existing customers and new users.
Keep this in mind if you are going for a project launch and want to get your site up and running right away. 
If 100 customers have already signed up for the plan you're looking for, you'll have to wait another day.
In its terms of service, InterServer discloses that no shared hosting account may use more than 20% of the server resources at a time.
Clients who use the "unlimited" SSD shared hosting platform will be automatically moved to lower-performing SATA if they use more than 1 GB of space.
More Features of InterServer:
InterServer offers "Quick Servers" under the dedicated hosting plan umbrella. Quick Servers are fully dedicated servers that run KVM virtualization and offer a twenty-minute setup time.
With this, you get access to the server to reboot, console access and software reinstallation. Meanwhile, InterServer manages the required hardware for you.
In terms of functionality, this is more like a VPS plan but with the power and functionality of a dedicated hosting plan.
InterServer provides different control panels for separate hosting environment:
cPanel for shared and Linux hosting.
Bread Basket proprietary panel for VPS hosting.
Plesk for Windows hosting.
You can also launch  InterServer's website builder from this panel, SitePad or perform Softaculous 1-click installs.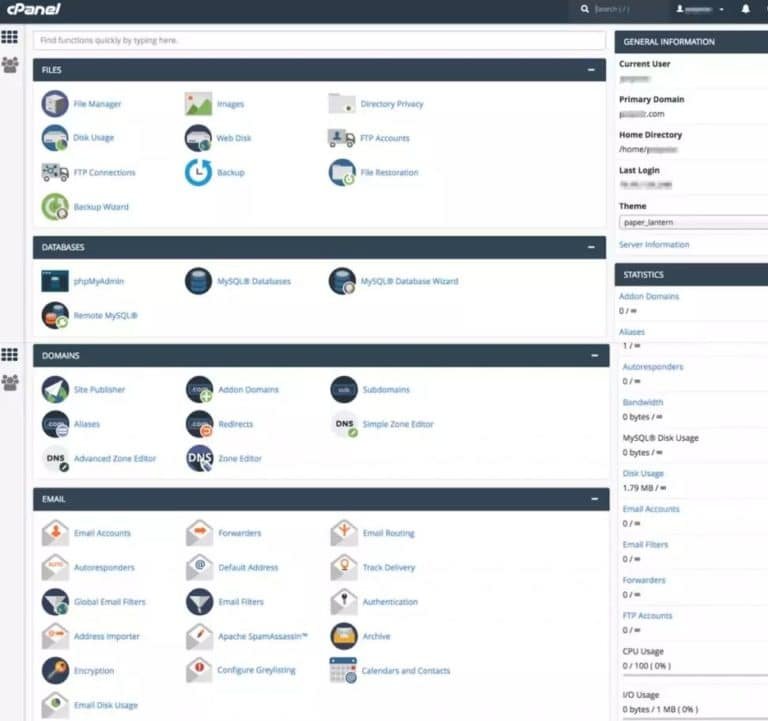 3. Dedicated Hosting Features
InterServer's dedicated plans offer highest levels of  performance, reliability, and support heavy traffic. 
You get full control of the software running on your server, you can choose any flavor of Linux, Unix, or Windows for your operating system.
All dedicated plans comes with:
5 IP addresses
10 TB transfer rate 
100 MB or 1 GB port
24/7 uptime monitoring
Managed support for operating system-related issues
Data migration assistance
4. Programming & Software Development
To further provide you with more freedom regarding your site management, InterServer also supports programming and software development that can help you meet your goals.
You can use these features even if you are on their shared web hosting plans. At present, InterServer supports the following:
PHP
Python
Ruby/Ruby on Rails
CGI/FastCGI
SSI.
InterServer supports SSH and Cron jobs as well. Moreover, you'll be able to run an unlimited number of MySQL databases.
InterServer's Reseller Hosting comes with five different reseller web hosting packages. You can set up your account instantly and InterServer takes care of all backups for you on a daily basis.
The main difference between the packages is the amount of disk space allotted, number of cPanel accounts and the maximum amount of bandwidth you and your clients can use.
However, with every plan you get unlimited domains, Web Host Manager for client management, access to one-click scripts, and MySQL databases running on solid-state drives.
6. E-Commerce Web Hosting
InterServer's E-Commerce Hosting comes with free SSL certificates, SEO optimized and ready to install scripts like WooCommerce, AbanteCart, OpenCart and others.
You get a dedicated SEO option for your products and pages in the admin panel where you can modify the meta title and description. 
The product images are automatically renamed and compressed which helps your product pages to rank better in search engine.
Furthermore, InterServer e-commerce web hosting allows you to accept various payment methods. 
You can accept payment from Paypal, Stripe, Worldpay, Securepay, Braintree, and all other major credit and debit cards.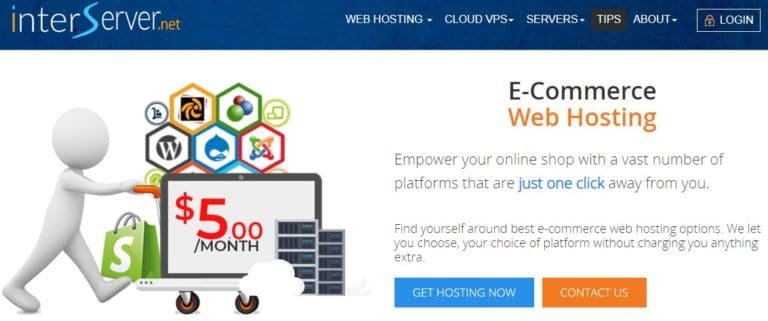 7. ASP.NET and Macintosh Web Hosting
If you a web developer and want to develop a website or applications using .net language, then InterServer's ASP.NET hosting is for you. 
For Windows-based system, their plans starts from $4.00 per month.
With this plan, you get unlimited storage, unlimited email, free SSL certificates, Intershield protection and free website migration. They support all versions of ASP.NET frameworks, PHP and .NET core.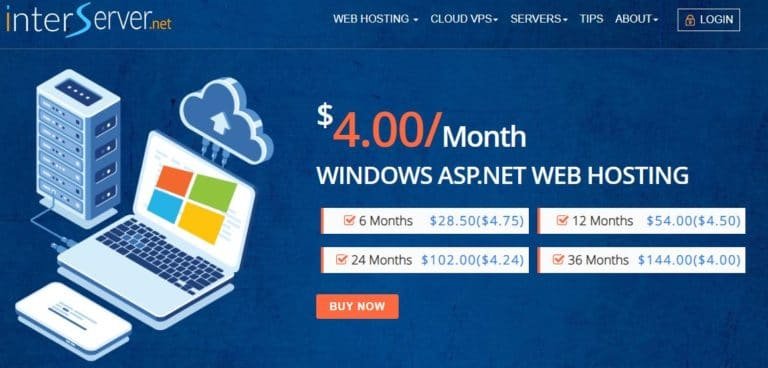 Similarly, for OS X and iOS platforms, you get benefits like Jenkins and Xcode server integration, remote rendering, sync mail from iPhone mail client, OS X software automated testing, Filemaker database hosting, Daylite CRM hosting and much more.
The plans start from $5.00 per month and you get free daily backup.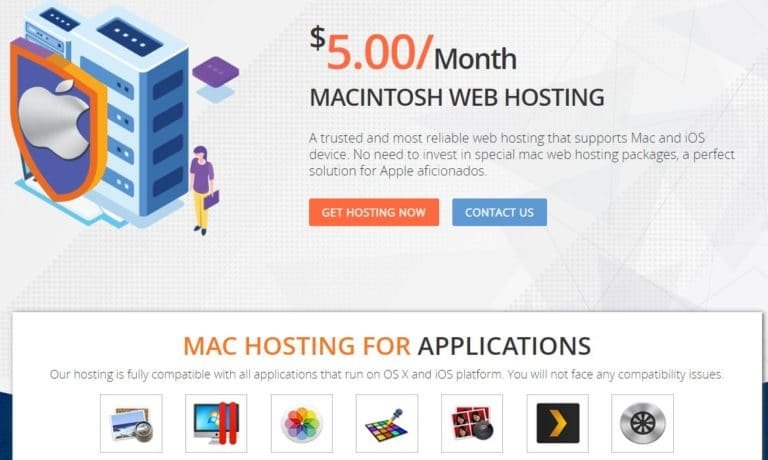 8. Free Student Web Hosting
InterServer offers "Free Student Web Hosting" to anyone with a .edu email address for an entire year. This web hosting can be used to house any type of personal or business website that they would like.
However, to qualify for free hosting, your school must first be approved by InterServer and the EDU domain name must be whitelisted. If you face any trouble while signing up, you can reach out to their support team.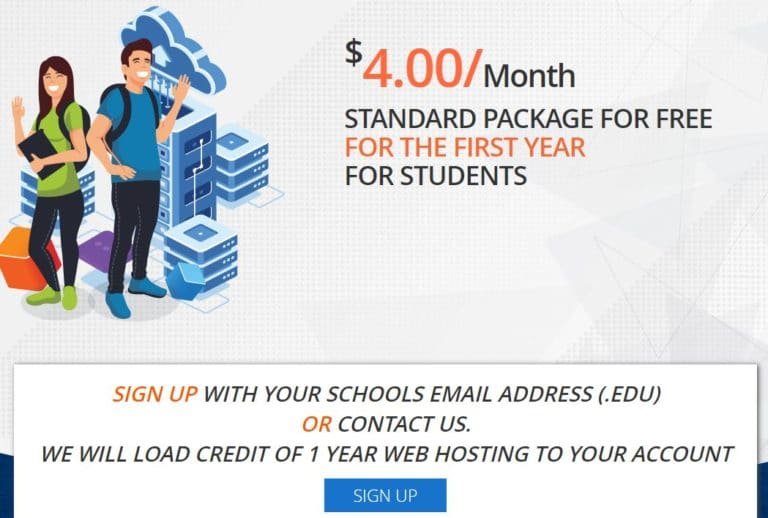 I believe InterServer is ideal for someone who is looking for a fast and reliable service and who does not want to invest a lot in web hosting, initially.
Most of the web hosts increase their prices during renewal and because of this, sometimes existing customers start to look for other cheaper but reliable web host. 
With a price lock guarantee, InterServer may be a good alternative for them.
Moreover, if you are a student or a teacher witn an .edu email address,  you get all the features free for a year. For others, you can grab the deal of $1 for three months to figure out if this is an ideal host for you.
For tech-savvy people, webmasters and bloggers who target US region, InterServer is ideal for you in every aspect.
Have you tried InterServer? How was your experience with it? Let us know in the comments. 
Most Common InterServer FAQ:
What is InterServer hosting?
InterServer is a web hosting provider that offers a wide range of hosting solutions, including shared hosting, VPS hosting, dedicated servers, and more.
They have been providing hosting services since 1999 and are known for their affordable and reliable hosting options.
Does InterServer has a coupon code?
Yes,  you can use InterServer for the first month at $0.01 if you use the promo code "TRYINTERSERVER".
What types of hosting services does InterServer offer?
InterServer offers shared hosting, VPS hosting, dedicated servers, and cloud hosting services. Their hosting solutions cater to individuals, small businesses, and enterprises.
How much does InterServer hosting cost?
InterServer's hosting prices vary depending on the type of hosting and the specific plan you choose. Shared hosting plans start at just $2.50 per month, making them an affordable option for those on a budget.
Does InterServer offer a money-back guarantee?
Yes, InterServer offers a 30-day money-back guarantee. If you're not satisfied with their services within the first 30 days, you can request a refund.
What payment methods does InterServer accept?
InterServer accepts various payment methods, including credit cards, PayPal, and Bitcoin, providing flexibility for their customers.
Can I transfer my existing website to InterServer?
Yes, InterServer provides website migration assistance for free. They can help you transfer your website from your previous host to InterServer seamlessly.
What is InterServer's uptime guarantee?
InterServer offers a 99.9% uptime guarantee, ensuring that your website remains accessible to visitors almost all the time.
Does InterServer offer a free domain?
InterServer does not provide free domains with their hosting plans. However, they offer domain registration services at competitive prices.
How do I sign up for InterServer hosting?
To sign up for InterServer hosting, visit their website, select the hosting plan that suits your needs, and follow the registration process. It's a straightforward and user-friendly process.
No, InterServer does not charge any setup fees for their hosting plans. You only pay for the hosting service itself.
Can I upgrade or downgrade my hosting plan at InterServer?
Yes, you can upgrade or downgrade your hosting plan at any time to accommodate your website's changing needs.
What is the renewal price for InterServer hosting plans?
InterServer is known for its price lock guarantee, which means that the renewal price for your hosting plan will remain the same as your initial signup price. This ensures price consistency over time.
Do InterServer offer a website builder?
InterServer provides a free website builder tool called SitePad, which makes it easy to create and design your website, even if you have no coding experience.
Is there a limit on bandwidth on InterServer hosting plans?
InterServer's shared hosting plans come with unlimited bandwidth, ensuring that your website can handle high levels of traffic without extra charges.
How much storage do I get with InterServer hosting?
The storage space you receive depends on the hosting plan you choose. Shared hosting plans typically offer unlimited storage, while VPS and dedicated servers provide scalable storage options.
Can I host multiple websites on one account?
Yes, InterServer allows you to host multiple websites on a single hosting account, making it cost-effective if you have multiple online projects.
Do InterServer provides cPanel?
InterServer provides cPanel, a popular and user-friendly control panel, with their hosting plans. cPanel simplifies website management tasks like setting up email accounts and managing databases.
Do InterServer provides SSL certificates?
Yes, InterServer offers free SSL certificates with all their hosting plans, ensuring secure data transmission between your website and its visitors.
How do I create email accounts with InterServer hosting?
Creating email accounts is easy with InterServer. You can use cPanel to set up and manage email addresses associated with your domain.
What is the process for domain registration with InterServer hosting?
InterServer offers domain registration services. You can search for available domain names on their website and register them with your hosting plan or separately.
Can I use my existing domain with InterServer?
Yes, you can certainly use your existing domain with InterServer. During the sign-up process, you can choose to either register a new domain or use an existing one.
If you opt to use your current domain, you'll need to update your domain's DNS settings to point to InterServer's servers.
Is there a limit on the number of databases I can create?
InterServer's hosting plans typically come with unlimited databases. This means you can create as many databases as your website requires, without worrying about hitting any predefined limits.
Does InterServer offer automatic backups?
Yes, InterServer provides automatic daily backups for your website data. These backups help you recover your site in case of data loss or unexpected issues. You can also access and restore backups through your control panel.
Can I install WordPress easily with InterServer hosting?
Absolutely! InterServer offers a one-click WordPress installation feature, which simplifies the process of setting up a WordPress-powered website. This user-friendly tool is perfect for beginners and saves you time during the initial setup.
Is there a CDN (Content Delivery Network) included?
InterServer does offer a Content Delivery Network (CDN) service, but it's important to note that it might not be included in all hosting plans. 
CDN services can improve your website's performance by distributing content to servers located closer to your website visitors, reducing load times.
How can I contact InterServer customer support?
InterServer offers multiple ways to reach their customer support team. You can contact them through email, live chat, or by submitting a support ticket through your control panel. They also provide a phone number for technical assistance.
Is there a knowledge base or help center available?
Yes, InterServer maintains a comprehensive knowledge base and help center on their website. Here, you can find tutorials, guides, and articles that cover a wide range of topics related to hosting, website management, and troubleshooting.
Does InterServer offer a reseller hosting program?
InterServer is known for its reseller hosting services. Their reseller hosting plans allow you to create and manage multiple hosting accounts under one main account. 
This is an excellent option if you want to start your own web hosting business or manage multiple websites for clients.
Can I use InterServer for e-commerce websites?
Yes, InterServer is suitable for hosting e-commerce websites. They offer various hosting plans with features like SSL certificates, secure payment processing, and e-commerce software installations, making it easy to set up and run online stores.
Do InterServer offer dedicated IP addresses?
Yes, InterServer provides dedicated IP addresses as an add-on option for your hosting plan. A dedicated IP can be beneficial for SEO, email reputation, and SSL certificate installation.
How do I transfer my website to InterServer?
Transferring your website to InterServer is straightforward. You can either use the built-in website migration tool (if available) or contact InterServer's support team for assistance. They'll guide you through the process to ensure a smooth transition.
Can I use InterServer for Windows hosting?
Yes, InterServer offers Windows hosting solutions for users who prefer to use Windows-based technologies, such as ASP.NET and MS SQL databases. You can choose from various Windows hosting plans to suit your needs.
Do InterServer offer SSH access?
Yes, InterServer provides SSH (Secure Shell) access on certain hosting plans. SSH allows you to securely manage your server and perform various tasks via the command line.
What is the server location for InterServer hosting?
InterServer has data centers in multiple locations, including Secaucus, New Jersey, and Los Angeles, California. You can choose the data center location that best suits your target audience or geographic needs.
What is the server resource allocation for shared hosting?
InterServer allocates server resources generously to shared hosting accounts. While the specifics may vary based on your chosen plan, shared hosting typically includes sufficient CPU, RAM, and storage to support your website's needs.
Are there any restrictions on content I can host on InterServer?
InterServer has a strict content policy that prohibits illegal content, spam, and activities that may disrupt their network. As long as your content adheres to their terms of service, you can host a wide variety of websites and applications.
Can I use InterServer for video hosting?
Yes, you can use InterServer for video hosting. They offer sufficient storage and bandwidth to host videos, making it suitable for content creators and businesses looking to stream videos on their websites.
How do I monitor my website's performance?
InterServer provides performance monitoring tools and server metrics to help you track your website's performance. Additionally, you can use third-party monitoring tools and services for more detailed insights.
Can I use InterServer for email marketing?
While InterServer hosting is suitable for sending transactional emails and newsletters, it's important to follow best practices and adhere to their email policies to prevent spam issues. Consider using dedicated email marketing services for larger email campaigns.
What is InterServer's policy on spam?
InterServer has a strict anti-spam policy. Sending spam emails or engaging in any form of unsolicited email marketing is not allowed. Violating this policy may result in account suspension.
Can I use InterServer for podcast hosting?
Yes, InterServer is a viable option for podcast hosting. You can upload your audio files and create an RSS feed to distribute your podcasts to various platforms.
What is InterServer's backup retention policy?
InterServer offers automatic backups, and they typically retain backups for up to 30 days. You can restore your website to a previous state within this timeframe if needed.
Can I purchase additional resources for my VPS?
Yes, you can upgrade your VPS resources with InterServer. They offer flexible options to increase CPU, RAM, storage, and other resources as your website's needs grow.
How do I set up an SSL certificate?
InterServer offers free Let's Encrypt SSL certificates, and you can easily install them via cPanel. For premium SSL certificates, you can purchase and install them with the assistance of their support team.
Do InterServer offer domain privacy protection?
Yes, InterServer provides domain privacy protection (WHOIS privacy) for a small fee. This service helps keep your personal information private when registering a domain.
Can I install custom software on my VPS?
Absolutely! InterServer gives you full control over your VPS, allowing you to install and configure custom software and applications tailored to your specific needs.
What is the InterServer server stack?
InterServer uses a robust server stack that includes the latest versions of software like Apache, PHP, MySQL, and more. This ensures compatibility and optimal performance for your website.
Does InterServer offer a CMS installer?
Yes, InterServer provides an easy-to-use CMS installer that allows you to quickly install popular CMS platforms like WordPress, Joomla, and Drupal, simplifying the website setup process.
How do I cancel my InterServer hosting account?
To cancel your InterServer hosting account, you should log in to your hosting control panel (usually cPanel) and follow the cancellation instructions provided there. 
Additionally, you can contact InterServer's customer support for guidance and assistance with the cancellation process. 
Keep in mind that there may be specific terms and conditions regarding cancellations, so it's a good idea to review them before proceeding.
Can I host adult content with InterServer?
Yes, InterServer permits the hosting of adult content on their servers, as long as it complies with applicable laws and regulations. 
However, it's essential to review InterServer's terms of service and acceptable use policy to understand the specific guidelines and restrictions regarding adult content hosting.
How often does InterServer perform server maintenance?
InterServer conducts routine server maintenance to ensure the stability and security of their hosting environment. Typically, they aim to minimize any disruptions by performing maintenance during off-peak hours. 
You can stay informed about scheduled maintenance and updates by checking their announcements or contacting their support team for more details.
Can I use InterServer for a forum website?
Yes, InterServer is a suitable choice for hosting a forum website. You can utilize their shared hosting, VPS hosting, or dedicated server solutions to create and manage your forum. 
Popular forum software like phpBB, vBulletin, or XenForo can be easily installed and configured on InterServer's hosting platform.
Can I purchase additional IP addresses?
Yes, you can purchase additional IP addresses from InterServer if your hosting plan requires them. Additional IP addresses can be beneficial for specific configurations, such as running multiple websites with separate SSL certificates or improving email deliverability. Contact their support team for pricing and availability.
What is the InterServer DNS management system?
InterServer provides a robust DNS management system that allows you to control and configure your domain's DNS settings easily. 
You can manage DNS records, such as A records, CNAME records, MX records, and more, through their user-friendly control panel. This gives you full control over how your domain resolves and connects to various services.
Do InterServer provide a staging environment for websites?
Yes, InterServer offers a staging environment for websites, especially for those using content management systems (CMS) like WordPress. 
A staging environment is a clone of your live website, where you can safely test changes, plugins, and themes without affecting your production site. Once you're satisfied with the changes, you can easily push them to your live site.
Can I use InterServer for a membership site?
Absolutely! InterServer's hosting is well-suited for membership websites, forums, and other community-driven platforms. 
You can use popular CMSs like WordPress, Joomla, or custom solutions to create and manage your membership site. Just ensure you select a hosting plan that matches your site's resource requirements.
How does InterServer handle software updates?
InterServer actively manages server software updates to ensure optimal performance and security. They regularly apply patches and updates to the server's operating system, control panel, and other essential components. 
However, you are responsible for updating your website's software, including CMS and plugins, to keep it secure and up-to-date.
Can I use InterServer for a gaming server?
Yes, you can use InterServer for hosting a gaming server. InterServer offers a variety of hosting options, including VPS (Virtual Private Server) hosting, which can be an excellent choice for hosting gaming servers. 
With VPS hosting, you have more control over server resources, allowing you to optimize the performance of your gaming server.
What is the InterServer website builder like?
InterServer provides a website builder that is user-friendly and allows you to create a professional-looking website without the need for coding skills. 
The website builder offers customizable templates, drag-and-drop functionality, and various features to help you design and launch your site quickly.
Can I use InterServer for a podcast hosting?
InterServer is a suitable choice for hosting your podcast. You can host your audio files on their servers and use popular podcasting platforms like WordPress with podcasting plugins to manage and distribute your podcast episodes.
What is InterServer's policy on resource usage?
InterServer has a fair resource usage policy to ensure the optimal performance of their servers for all users. While they don't impose strict limitations on resources, they may request you to upgrade your hosting plan if your website consistently uses excessive resources and affects server performance.
Do InterServer offer 24/7 customer support?
Yes, InterServer offers 24/7 customer support to assist you with any hosting-related issues or inquiries. Their support team is available via live chat, email, and phone, ensuring that you can reach them whenever you need assistance. 
Whether it's a technical problem or a general question, InterServer's dedicated support staff is there to help.
Can I use InterServer for a video streaming site?
InterServer is primarily a web hosting provider, and hosting large video files for streaming may not be the most efficient use of their shared hosting resources. 
However, you can consider using a VPS or dedicated server plan if you plan to host a video streaming website with high bandwidth and resource requirements. These plans offer more control and resources for handling video content efficiently.
Do InterServer offer a website caching solution?
Yes, InterServer offers caching solutions to optimize website performance. They have a built-in caching system that can significantly improve page load times. 
Additionally, you can implement third-party caching plugins or solutions for more advanced control over your website's caching strategy.
What is the InterServer email spam filter like?
InterServer includes a robust email spam filtering system to protect your inbox from unwanted messages. 
Their spam filter uses advanced algorithms to detect and block spam emails, ensuring that your communication remains clean and efficient. You can also customize your spam filter settings to suit your specific needs.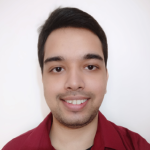 Hi! I'm Abhigyan, a passionate remote web developer and writer with a love for all things digital. My journey as a remote worker has led me to explore the dynamic landscape of remote companies. Through my writing, I share insights and tips on how remote teams can thrive and stay connected, drawing from my own experiences and industry best practices. Additionally, I'm a dedicated advocate for those venturing into the world of affiliate marketing. I specialize in creating beginner-friendly guides and helping newbie affiliates navigate this exciting online realm.