Hostinger Review Dec, 2023 - Awesome Performance for the Price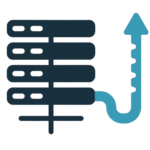 Servers are up almost 100% of the time. Downtimes are very rare.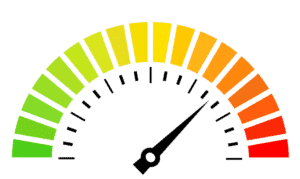 Super fast response time. Snappy performance all round.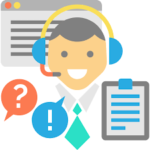 Friendly support that responds quickly and have fantastic knowledgebase.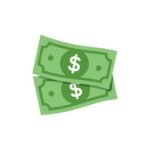 Quite cheap, considering the performance.
Hostinger started out as a personal company named "Hosting Media" back in 2004. 
They changed their name later on and now has become one of the largest independent web hosts, i.e. they're not owned by a huge parent organisation like EIG, which owns BlueHost (see review) and many others.
Even though they didn't have the financial backing of a huge industry, their bootstrapped growth since 2004 is very remarkable. 
In just 6 years from the day that they started, Hostinger attained a huge milestone of having 1 million users. 
Today, Hostinger Web Hosting manages over 29 million users and has established worldwide localized offices across 39 countries.
Hostinger also launched a popular web hosting service that's offered for free (000webhost.com). 
I used their free services for a while and then I decided to give their shared hosting a try, and went with their 'Premium Shared Hosting' plan. 
Here's my detailed review of Hostinger.
Disclaimer: This article contains affiliate links where I may receive a small commission for at no cost to you if you choose to purchase a plan from a link on this page. You can read my full affiliate disclosure in my disclaimer page.
Pros: Why I Like Hostinger Hosting
1. Great Hosting Performance: Excellent Uptime + Great Speed
From my experience, web hosts that regularly struggle with uptime, show such symptoms very frequently. 
One can observe prolong downtime even in 1 week of hosting with such a host. Hostinger haven't seemed like such a host to me.
I haven't face any prolonged downtime other than one or two occasional alerts from Uptime Robot, none of which lasted more than 2 minutes.
Hostinger brand themselves as a cheap web host but their overall perfomance is awesome. 
Any experienced web hosting user would tell you that usually you can usually expect good performance from cheap hosts. So, Hostinger is a big exception to this generalisation.
Hostinger also maintains a dedicated server status page, which currently indicates that average uptime for last 30 days across all their servers was 99.956%, which isn't bad, considering they have hundreds of servers.
Hostinger's response time is superb as well. I personally consider load times of less than 2 seconds to be decent, less than 1 seconds great and less than 500 ms to be incredible. Hostinger is certainly one of the top performers in this regard in my experience.
As you can tell, blogsepaise is not a lightweight website. So, I was expecting comparatively higher numbers while testing Hostinger's response time. You can see from the results that Hostinger passed this test with flying colours.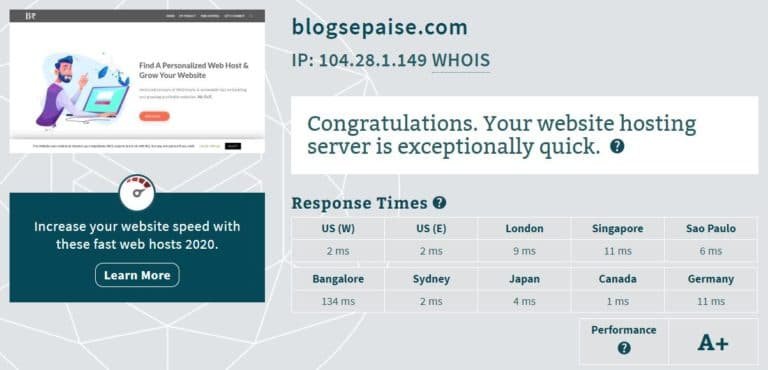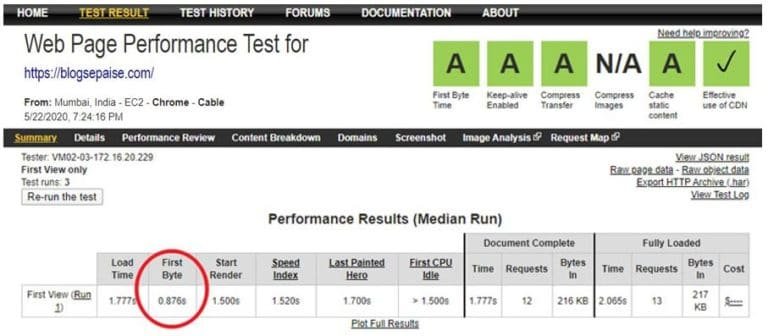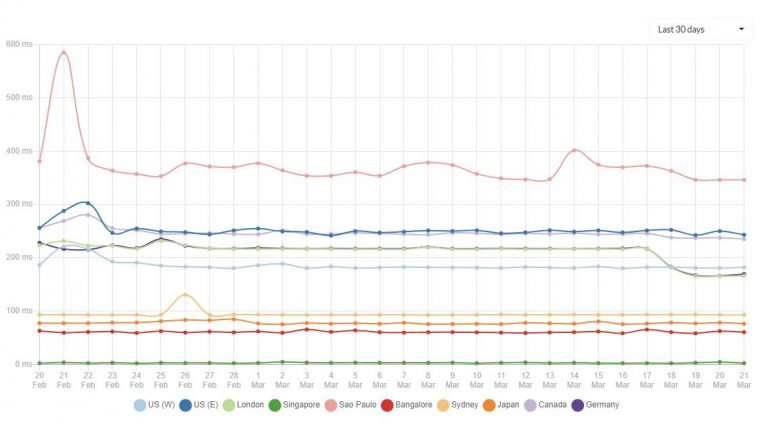 2. Affordable Plans Bundled With Great Features
Hostinger offers 3 shared hosting plans that you can choose from, which are Single Web Hosting, Premium Web Hosting and Business Web Hosting. 
All of them comes with a 30-Day Free trial, so you can test out their services risk-free.
Hostinger offers an affordable plan that includes a wide variety of premium features for as low as $0.99/month. It's an awesome deal for newbies who want a basic website at the cheapest rate.
One important thing to note here is that the minimum billing period is 3 months. They don't support the monthly payment option.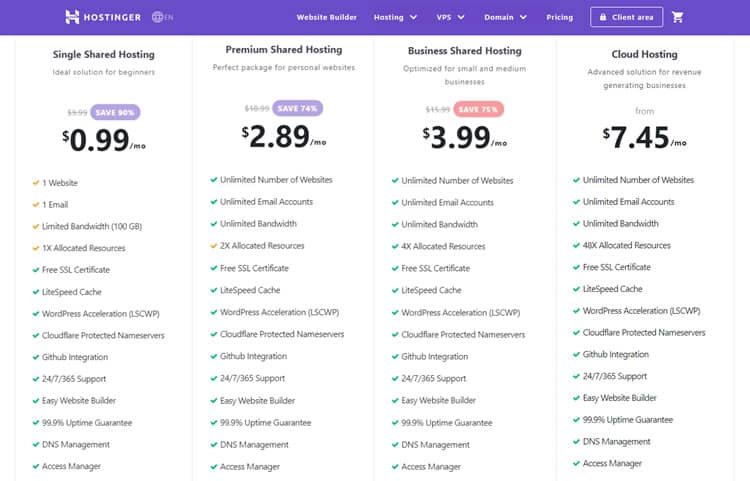 Here is a list of key features that are offered by Hostinger –
Free domain – Save cost, available in Premium Shared and up ($2.89/mo and up)
Zyro Website Builder – Website builder that helps design a website with built-in templates, available in all shared plans ($0.99/mo and up)
Free private SSL – For better business branding and HTTPS connection, available in Business Shared ($3.99/mo and up)
Support PHP 7, HTTP/2, IPv6, LiteSpeed Caching by default – Great feature for better website speed, available in all shared plans ($0.99/mo and up)
WordPress Acceleration – Optimization for best WordPress performance, available in all shared plans ($0.99/mo and up)
Unlimited Cronjobs – For website automation and easy management, available in Premium Shared and up ($2.89/mo and up)
Github Integration – Convenient for web development and versioning, available in all shared plans ($0.99/mo and up)
SSH access – For better security and easy website management, available in Premium Shared and up ($2.89/mo and up)
3. Awesome Customer Support
Hostinger's customer support is pretty responsive and genuinely helpful. They offer the standard email/ticket support, along with 24×7 live chat support. 
However, they don't provide phone support. The lack of phone support shouldn't be a deal-breaker for most people. 
Their email/ticket or live chat support should be more than enough as the initial-response time is less than 2 minutes on an average. I've never faced any queues in live chat so far.
Also, they have an extensive knowledgebase containing the answers to the most common questions, and solutions to the most common issues. 
If you are unable to find the solution to your issue on their knowledgebase, their beginner-friendly support team would help you fairly quickly for that.
I haven't tried their priority support yet which they upsell at $7.99/mo. 
I felt that it was kind of unnecessary because their response time is already satisfactory without the upsell. 
Also, I believe most people who are looking for a cheap host are unlikely to pay higher than their hosting plan itself on support.
4. Eight choices of Data Centers on four continents
Hostinger has over 150 offices across the globe and 8 data centres spread across the US, Asia, and Europe (UK), all of which you can choose to host your website. 
All of the data centre servers are connected to a 1,000 Mbps connection lines which ensure maximum performance and stability. That means that you'll get maximum speed for your website.
When your website is hosted closer to your users, it will load faster for them (as the data and user requests travel shorter distance). 
Also, it helps reduces latency for users when they try to access your website's data that's nearer to their physical location.
Faster site load time means better user experience, which in turn will lead to higher online customer conversions.
5. Plenty of Room for Site Growth: Upgrade to VPS and Cloud Hosting
If your website ever outgrows shared hosting, you won't be required to move to a different host, as Hostinger offers VPS Hosting and Cloud Hosting. 
You can choose from a number of hosting plans with Hostinger, depending on the needs of your website.
There's the shared hosting plan which breaks down into three separate packages: Single, Premium, and Business. 
Single offers the basic features that you'll need to run a single website. Premium, on the other hand, offers more features and performance while Business offers features and performances for those that focus on eCommerce websites.
Once your business becomes bigger and you start seeing high traffic to your site, you can choose to go for VPS hosting, which gives the best performance in terms of speed and resources.
At present, Hostinger offers six different VPS hosting plans, ranging from $3.95/mo to $29.95/mo on signup, for users who require higher hosting capacity.
6. Comparatively Cheaper Domain Prices (.XYZ at $0.99/year)
Compared to popular domain registrars such GoDaddy, Hostinger's prices for popular extensions, such .com and .net are, much cheaper. 
GoDaddy charges around $12-$13 per year for .com and .net whereas Hostinger will charge you $9-$10 per year for these extensions.
For less popular domain extensions like .xyz or .tech, you can get it for as low as $0.99, compared to GoDaddy which offers it at $1.17 and $5.17 respectively.
| Domain Extensions | Hostinger | GoDaddy |
| --- | --- | --- |
| | | |
| | | |
| | | |
| | | |
| | | |
7. Wide range of payment options available
Hostinger makes the payment process for their services easy by allowing a wide variety of payment methods. 
You can make your payment using either PayPal, credit card (Visa, Master, Discover, American Express), Maestro or even Bitcoin.
8. User-Friendly Control Panel: Hostinger hPanel for All Shared Plans
Hostinger uses their own proprietary control panel, named as hPanel, for their shared hosting platform. 
It functions similarly to cPanel but it comes with a smart design that makes it easier for beginners to navigate around – which makes it better than cPanel in my opinion.
Here's what Hostinger hPanel (the user dashboard) looks like: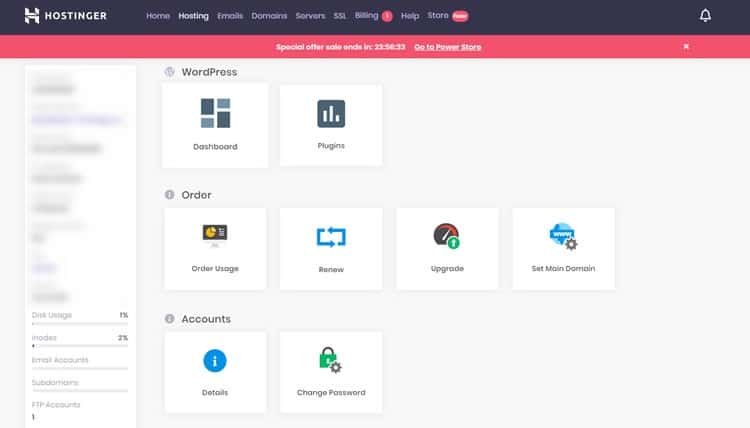 From your Hostinger "Hosting" Dashboard, you can configure your website, install a CMS (WordPress), add new subdomain, access your MySQL database, edit your DNS zone, as well as look at your website files via File Manager.
You can see all the domains hosted on your Hostinger account on the "Hosting" tab (top navigation). As you can see, currently I am hosting three domains at Hostinger.
Hostinger users can also choose between PHP 5.2 – PHP 7.3. In order to access, login to your Hostinger user dashboard, then go to Advanced and select PHP Configuration.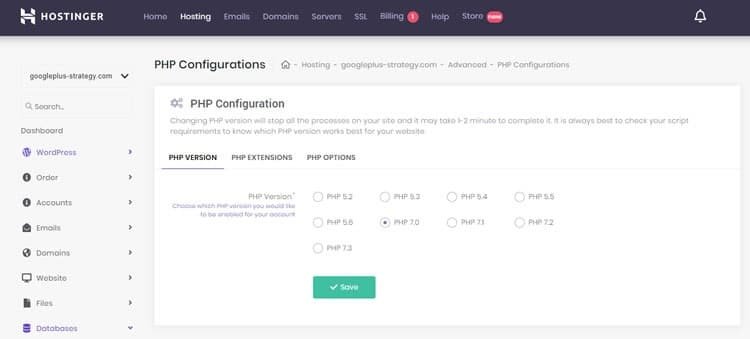 Hostinger's customized one-click application installer dashboard (similar to Softaculous) is intuitive and easy to use even for beginners. In order to access, login to Hostinger user dashboard, then go to Website (Left Panel) and select Auto Installer.
You can also create or update your email hosting plans with Hostinger by visiting the Email section (Left Panel).
You can access to your payment history and setup payment method by using the "Billing" tab.
Cons of Hostinger Hosting:
1. Price increases during renewal
While the cost for signing up with Hostinger is quite appealing, the regular renewal fees are high. However, they have changed their renewal pricing to lower the hikes recently.
One thing to note here is that the renewal price hike in case of Hostinger is comparatively much less than that of other premium web hosts, such as Siteground (read review).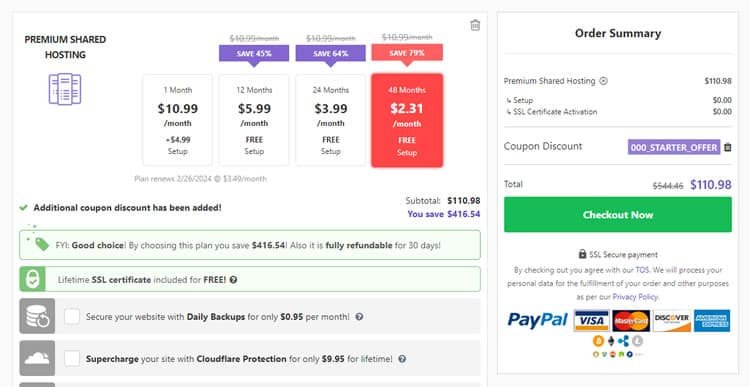 2. Lack of Site Migration Support
In order to gain new customers, many hosting companies will help new users to migrate their websites. Unfortunately, that's not the case with Hostinger.
For users who are switching web host, you will have to move your sites to Hostinger manually by yourself. You can visit their official tutorial page for guidance while transferring your site to Hostinger.
3. Lack of Free SSL Support
They lack Lets Encrypt's Free SSLs. So unless you're choosing their higher-end premium or business shared plan, you'll need to pay for SSL certificates.
To install a free SSL certificate on your Hostinger site, you will need to generate a free SSL certificate at SSL for Free and manually copy the certificate and private key to your account. You can find the detail steps to install a free SSL on Hostinger here.
Well this is expected from any budget shared host. You'll see a lot of upsells right from when you try to sign up with them. 
Assuming you're going with their most basic plan or the intermediate one, you'll observe these upsells:
Lifetime SSL certs for a $9.99 one-time fee.
CloudFlare for a $5 one-time fee (it is very easy to setup this for FREE on your own).
Daily backups for $1.29/mo (else you get free weekly backups with the buisness and premium plans).
Priority support for $7.99/mo.
Overall, Hostinger is a great choice for beginners who are on a tight budget and aren't willing to shell out a lot of money for more premium brands like SiteGround. 
In the budget shared hosting space, I'll recommend Hostinger over many of the more popular ones like iPage.
The performance that they offer for the price is awesome. They maintain over 99.95% uptime, which is an incredible feat in itself. 
Also, you can see from the test results that their speed and response time is superb for even shared hosting.
Even though there are quite a few upsells, as is expected from any cheap host (They are running a business, duh!). 
So, if you're not a big fan of upsells, you can consider this as a con. But then again, it is not mandatory to use any of their upsells.
They offer a 30-days risk-free trial program, and a no questions asked money back guarantee, so it's worth giving them a try if you're in the market for a budget shared host.
Does Hostinger have a money-back guarantee?
Yes. Hostinger has a no questions asked 30-day money-back guarantee.
Do they provide an uptime guarantee and refund you for downtime?
Hostinger provides industry-standard 99.9% service uptime guarantee. If they do not meet this level of service, you can ask for a 5% credit of your monthly hosting fee.
Is it a good hosting service for WordPress sites?
Yes, they fully support WordPress blogs and sites. They offer 1-click WordPress installation via the control panel.
Do you get a domain for free with Hostinger?
One domain name registration is offered for free if you sign up for their annual Business plan or Premium shared hosting plan.
What payment methods do they accept?
They accept most credit cards, as well as PayPal, Bitcoin, and most other cryptocurrencies.
What features come with their premium & business plans Hostinger offer?
You'll get unlimited email accounts at no cost to you. You will also have these great features:
Email autoresponders
Enable and disable accounts
Provide forwarded emails to customers
Email spam filtering
SSL support
SSD servers
Anti-DDoS protection
Anti-malware protection
Email accounts
Free site builder and domain
FTP accounts
Website transfer
Over 200 website templates
Auto script installer
Choice of server location
These features make them stand out from other web hosting services as they include more features for lower prices.
Which Hostinger plan is best?
This will depend on what your website requirements are. The shared web hosting plan I recommend is their Premium package, as this offers the most significant value. 
You're getting nearly all of the benefits of the cloud hosting package at a much lower cost.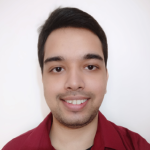 Hi! I'm Abhigyan, a passionate remote web developer and writer with a love for all things digital. My journey as a remote worker has led me to explore the dynamic landscape of remote companies. Through my writing, I share insights and tips on how remote teams can thrive and stay connected, drawing from my own experiences and industry best practices. Additionally, I'm a dedicated advocate for those venturing into the world of affiliate marketing. I specialize in creating beginner-friendly guides and helping newbie affiliates navigate this exciting online realm.