SiteGround Review Sep, 2023 - Fast, Stable, and Feature Packed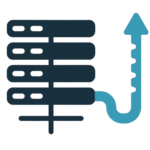 Servers are up almost 100% of the time. Downtimes are very rare.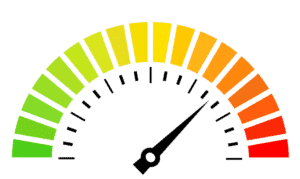 Highly responsive servers. Load times are fast even when traffic is high.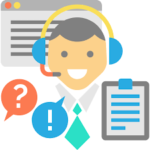 Friendly support that responds quickly and have high technical expertise.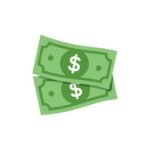 Initial rates are attractive, but renewal rates are higher than other hosts.
This article will shed some light on SiteGround shared hosting uptime record, latency test from different countries, users feedback from social media groups and forums, as well as chat records with SiteGround's live chat support.
If you are considering SiteGround web hosting – this review should be a good read for you to make a well-informed decision.
Disclaimer: This article contains affiliate links where I may receive a small commission for at no cost to you if you choose to purchase a plan from a link on this page. You can read my full affiliate disclosure in my disclaimer page.
Pros: Why I Like SiteGround Hosting
1. Extremely reliable and fast: 100% uptime at most times
It is extremely important for a hosting provider to be consistently reliable and fast, since any downtime or slow down on your website can have serious effects on your overall ROI. 
SiteGround hosting performance have impressed me as they are able to maintain 100% uptime throughout the year and load relatively very fast.
I personally consider load times of less than 2 seconds to be decent, less than 1 seconds great and less than 500 ms to be incredible. 
SiteGround is definitely one of the better performers in this regard in my experience.
SiteGround also has a unique downtime prevention software that identifies server issues and fixes them very quickly without human intervention. 
I've never received any emails from Uptime Robot (my favourite downtime alert tool) reporting downtimes for my site yet.
You can see from the images below how SiteGround has been achieving 99.99% uptime consistently for a long time.


SiteGround also serves a busy site very effortlessly which can be seen from cPanel's built-in CPU usage screenshot below:
You can clearly see that the site is rarely hitting a maximum of around 30% of the allocated CPU resources. That too, under peak load (when most number of visitors are visiting at once in a day). The average CPU usage is closer to the 0-5% range.
2. Free site migration for GrowBig and GoGeek users
For every new GrowBig or GoGeek hosting account in SiteGround, you will get one free website transfer. 
The support team at SiteGround will help transfer your website to your SiteGround server. For StartUp plan users, the transfer service is chargeable ($30 for each site transfer).
To request a site migration at SiteGround, use these steps: Login to User Area > Support > Request Assistant (bottom) > Transfer Website.
Alternatively, you can also use a free plugin called SiteGround Migrator for migrating as many sites as you want from your old host to their server. 
The process is simple and fast, and most DIY webmasters would appreciate it.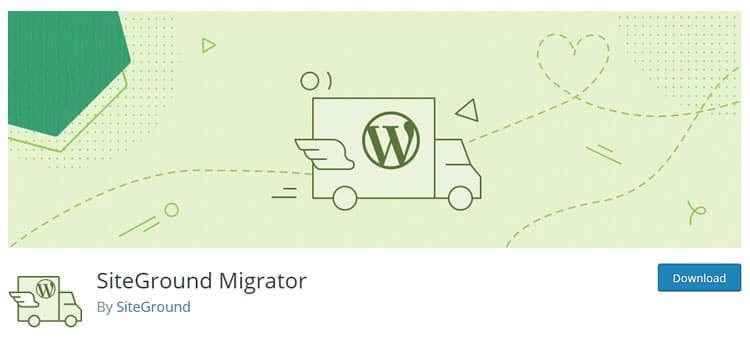 3. Awesome Customer Support
SiteGround offer 24×7 live chat support, the standard email/ticket support, as well as 24×7 phone support and have 4,500 pages knowledge base and tutorials. 
So, there's a lot of support options for people with different preferences about the medium of communication.
In most cases, their live chat support should be enough as their initial-response time is around 2 minutes on average, and I've never faced any queues in live chat so far.
SiteGround also puts up personal profiles, pictures and details about the technical background, specific areas of expertise, work experience etc. of all their support staff.
It assures that their support team is highly qualified to deal with any issues that you might face while also adding a personal touch.
4. Officially recommended by WordPress.org and Drupal.org
If your website is built on  either WordPress or Drupal, SiteGround will be a great fit for you as it is officially recommended by both WordPress and Drupal.
5. Free SSL & CloudFlare CDN Integration
SSL is necessary for websites right now. If your website doesn't have an SSL (i.e. isn't served using the HTTPS protocol), browsers like Google Chrome will display a security warning to people, which may lead to higher bounce rate. 
Security is essential for a website as it not only protects your website from hackers and malware, it also tells your users that their data are safe on your website.
SiteGround offers free Let's Encrypt and Wild Card SSL when you sign up with their web hosting plans, and it is very easy to install to any of your domain names.
SiteGround also provides the standard CloudFlare integration (free) in cPanel which many other hosts also provide these days. 
CDN stands for 'Content Delivery Network', and it means your website's heavy static resources like images and scripts will be served by a CloudFlare server closest to the user, resulting in lower latency and a faster load time.
6. Six choices of server locations on three continents
As you might already know, when your website is hosted closer to your users, it will load faster for them (as the data and user requests travel shorter distance).
Faster site load time means better user experience. Better user experience often leads to higher online customer conversions.
At SiteGround, users are given a choice of six server locations when they sign up:
Chicago and Iowa, United States
London, United Kingdom
Amsterdam and Eemshaven, Netherland
Singapore.
7. Use of advanced server speed technologies (SSD, HTTP/2, NGINX, and more)
SiteGround shared hosting comes with:
Full SSD storage
HTTP/2 enabled servers
Different level of caching mechanism using SiteGround SuperCacher
Easy Cloudflare CDN implemenetation
SiteGround SuperCacher speeds up WordPress, Joomla, and Drupal websites. To activate SuperCacher, follow these steps:
Login to your SiteGround cPanel > Site Improvement Tools > SuperCacher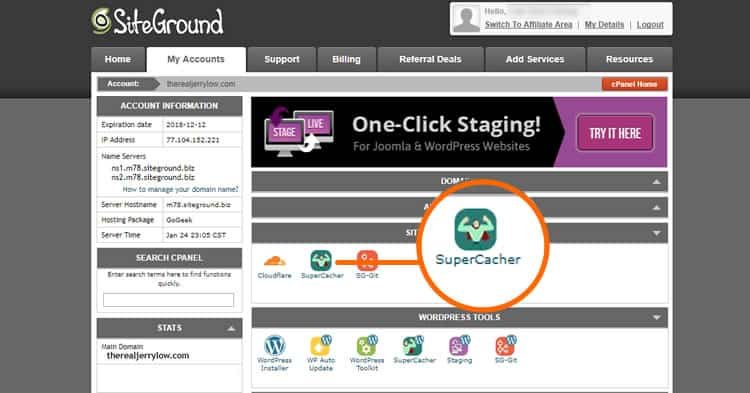 8. Auto-Installation of Popular Web Apps
By using Softaculous, you can install hundreds of popular CMS's and other web apps like Joomla, Drupal, WordPress, Magento, SMF, and many others with just a few clicks. 
You won't be required to deal with the cPanel file manager, or other technical things like phpMyAdmin in the process.
9. Automatic prevention of Brute Force attacks
SiteGround has its proprietary AI-bot prevention tool that reports to block around 500k to 2 million brute-force login attempts and other malicious brute-force requests per hour across their servers.
This in turn saves your hosting resources, because these bad requests are dealt with even before they can get to your website.
10. Free Automatic Daily Backups
It's absolutely important to keep backups of your websites, in the event something terrible happens such as the server's storage suddenly dying or the data center getting destroyed by due to unforeseen natural disasters.
SiteGround offers free, automatic daily backups that you can restore at any time. You can access and restore the daily backups of the last 30 days.
11. Very positive feedback from SiteGround users
A search on the social media and web shows that plenty of users have had positive experiences with using SiteGround as their host. 
With customer satisfaction improving yearly, SiteGround has taken steps to ensure their users are treated well.
Also, based on the company's internal survey, SiteGround has managed to improve the customers' satisfaction rates for the third year in a row in 2017.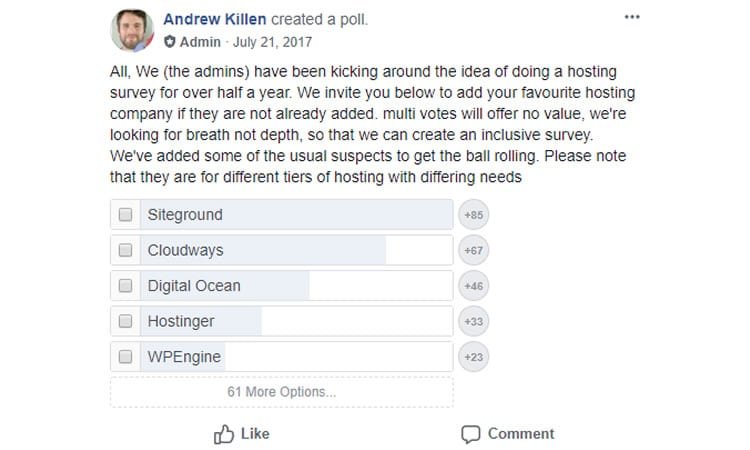 12. Smart Web Application Firewall
SiteGround claims that they are continuously watching out for "emerging threats" and vulnerabilities all the time. 
Based on those observations, they make changes to their WAF (Web Application Firewall) regularly. 
As you might know how common it is for popular CMS's (especially WordPress) to face security threats and attacks, this feature is very benefial for every webmaster.
13. They do Limited Upselling, which is good!
Unlike most of the web hosts, SiteGround doesn't engage in the practice of trying to upsell you a lot of unnecessary and useless services and extras. 
There is only one upsell, and that's their 'Site Scanner'. It's a daily monitoring service that checks your websites for vulnerabilities and other potentially harmful issues.
It costs $19.80 per year and it's totally up to you whether you want to use it or not. You may use it if you're someone who doesn't like to take any risk regarding the security of your sites.
14. Offers Account Isolation Technology for further security
Most of the time, whenever a site hosted on the same shared server gets hacked, and the hacker gets root access of the server, the hacker is able to gain access to all other sites hosted on that particular server, including yours.
This is indeed a common scenario with many shared hosts. It is one of the reason why people who are serious about the security aspect of their websites go for VPS or dedicated servers.
SiteGround has its proprietary 'account isolation technology', that separates each user account on a shared server so that even if one website or account is compromised, the hacker won't be able to get access to any others.
15. Offers further Room for Growth
If your website ever outgrows shared hosting, you won't be required to move to a different host, as SiteGround also offers VPS Hosting and dedicated servers.
Their cloud hosting plans offer scalable server resources and this would be done without any hassle of having to reboot the server instance every time you decide to upgrade or downgrade CPU, RAM, or storage.
As these are fully managed, so you won't need to be a web developer or hire one to make sure everything runs smoothly. 
They also come with their premium 24×7 support that guarantee always-available phone and live chat support alongside with less than 10 minutes ticket response time.

Cons of SiteGround Hosting:
1. Regular Renewal Fees are high
While the cost for signing up with SiteGround is quite attractive, the regular renewal fees are high as compared to other popular web hosts like Bluehost (read review).
Because of that, SiteGround might not be the best choice for those who are on a tight budget. However for most budget hosting provider, increasing the price for renewals or after the first bill is not uncommon .
SiteGround shared hosting plans, namely Startup, GrowBig, and GoGeek; cost $11.95, $19.95, $34.95 per month on renewal.
Unlike popular web hosts like Bluehost and Hostinger, SiteGround doesn't offer a free domain for the first year with any of its shared hosting plans. 
I don't find this much of an issue as SiteGround offers top-notch services in every area and just for saving the cost of a domain for one year, I would not choose a web host with comparatively less uptime and performance.
Personally, I prefer to keep my domains separate from my hosting accounts, and prefer dedicated domain registrars like NameCheap for registering domains.
SiteGround offers extremely good uptime, fast load times and reliable, well-monitored servers.  They are perfect for serious websites where performance and reliability are crucial.
They are one of the most recognised names in the web hosting industry and offers an appealing combination of excellent performance and outstanding customer service. 
Despite their relatively higher renewal prices, they offer new users excellent sign-on pricing. Also, scalability is certainly not an issue with SiteGround.
However, everyone may not be willing to pay the high renewal prices, nor will everyone need all the extra features that they offer. 
If you're prepared to pay slightly more compared to other popular shared hosts (Bluehost or Hostinger), I recommend that you should surely give SiteGround a try!
Does SiteGround have a money-back guarantee?
Yes. SiteGround has a 30-day money-back guarantee.
You can cancel your service within the first 30 days and you will receive a full refund. However, the money-back-guarantee does not cover domain names, cloud or dedicated server hosting.
Which SiteGround plan is best?
SiteGround claims its most popular plan is GrowBig, which offers a good balance of resources with cost-effectiveness.
Also, as a GrowBig user, you can request for free site migration if you're transferring from other web hosts to SiteGround.
Which is better Bluehost or SiteGround?
SiteGround offers users superior performance compared to Bluehost, although the latter does offer cheaper web hosting plans with free domain for a year.
Is SiteGround a good choice for authority sites / niche sites / affiliate sites?
Of course! As their plans start from as little as $3.95/year for the first year, SiteGround is a logical choice for your first niche or authority site.
You also get one-click WordPress install and free, auto-renewing SSL available with them. 
So, if you don't have much prior experience with either, and just want to get started ASAP, it'll be a good choice for you to avoid first learning a whole bunch of things about manually installing WordPress or SSL certificates.
How to start a blog on SiteGround?
To start a WordPress blog, the easiest and fastest way would be to use your cPanel's script auto-installer (Softaculous). 
Once you're inside cPanel, click on either the Softaculous icon, or directly click on the WordPress icon next to it, and enter a few basic details like site title, your username and password, and the auto-installer tool will take care of the rest.
Where is SiteGround?
SiteGround is based in Bulgaria and operates servers in North America, Europe, and Asia.
Does SiteGround offer CDN?
Yes, SiteGround has inbuilt support for Cloudflare's CDN in all hosting plans. In addition, it also offers its own caching mechanism to further boost website performance.
How can I access email?
You can access your email via cPanel's 'webmail' option. Just log into your cPanel and access 'webmail'. You'll get a few options regarding webmail client like RoundCube and Horde, but any of those would work just fine.
Does Siteground have a fair usage policy?
Yes. You can use the control panel to check whether your website uses excessive server resources. If you exceed the bandwidth, they will limit your service and will charge a fee for additional usage.
How to install an SSL is SiteGround?
SiteGround offers free SSL certificates via Let's Encrypt, right from their cPanel. You can run all your sites through the secure HTTPS protocol without paying extra for third-party SSL certificates. 
After logging into cPanel, click on the Let's Encrypt icon, and choose the domain you want the SSL to be installed for. The rest is a quick automatic process from there.
Does SiteGround offer email spam protection?
Yes, it offers both inbound and outbound spam protection for their shared hosting plans.
How to point a domain at SiteGround?
First, you need to obtain the nameservers from your welcome email from SiteGround. 
Then, you need to log into the control panel of your domain registrar (GoDaddy, NameCheap, etc.) and enter the nameservers that they have provided you, and save the changes.
Please note that DNS changes can take some time, from a few minutes to several hours, or even up to a couple of days.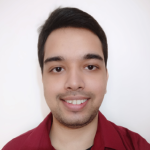 Hi! I'm Abhigyan, a passionate remote web developer and writer with a love for all things digital. My journey as a remote worker has led me to explore the dynamic landscape of remote companies. Through my writing, I share insights and tips on how remote teams can thrive and stay connected, drawing from my own experiences and industry best practices. Additionally, I'm a dedicated advocate for those venturing into the world of affiliate marketing. I specialize in creating beginner-friendly guides and helping newbie affiliates navigate this exciting online realm.