GreenGeeks Review - Start Your Blog With 'Green Hosting'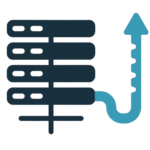 Servers are up above 99.9% of the time. Downtimes are very rare.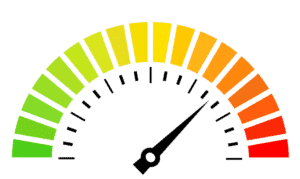 Fast response time around 200 ms. High performance all round.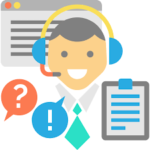 Friendly support that responds quickly and have fantastic knowledgebase.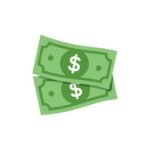 Very affordable for beginners, but not the lowest in the industry.
GreenGeeks is genuinely unique because of its energy efficiency model. With a wide variety of founders and workers who brought the company to fruition, the company has an interesting history. 
Now, it has also become one of the largest independent web hosts, i.e. they're not owned by a huge parent organisation like EIG, which owns BlueHost (see review) and many others.
Since its foundation in 2008, GreenGeeks has grown to host over 500,000 websites and serve over 40,000 customers. 
From the very beginning, their main areas of focus have been to provide powerful, inexpensive, and environmentally-friendly web hosting.
One feature of GreenGeeks that personally appeal to me as a blogger is that GreenGeeks is a great fit if you're just looking to start your site and later scale up with a single host.
Similar to my top recommendation for beginners which is Hostinger (see review), GreenGeeks' core offering is the beginner shared hosting plan, but you can expand into a personalised hosting environment perfect for your site. 
Let's take a closer look and see if their service would be a good fit for you.
Disclaimer: This article contains affiliate links where I may receive a small commission for at no cost to you if you choose to purchase a plan from a link on this page. You can read my full affiliate disclosure in my disclaimer page.
Pros: Why I Like GreenGeeks Hosting
1. Environment Friendly + Superb Speed + Great Uptime
GreenGeeks claims to offer '300% Green Web Hosting Powered by Renewable Energy', which simply means that they buy three times more the amount of Renewable Energy certificates than what is being used by their services. 
Their carbon footprint is zero and they are a recognised EPA Green Power Partner which works with environmental foundations to purchase wind energy credits. 
Currently, GreenGeeks is at the top when it comes to green web hosting and hopefully continues to set an example for the rest of the industry to follow.
GreenGeeks' response time is superb as well. I personally consider load times of less than 500 ms to be incredible and GreenGeeks is certainly one of the top performers in this regard in my experience.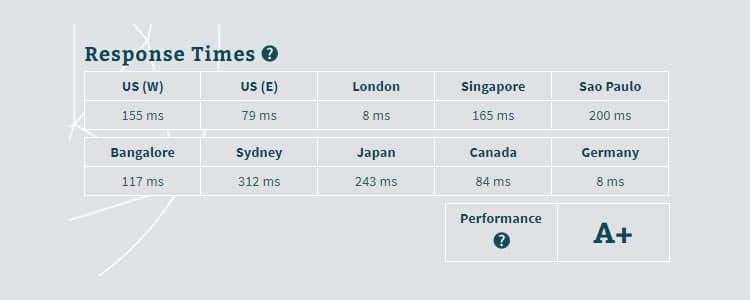 As you can see, GreenGeeks has managed to show excellent speeds across the world – from Asia to North America.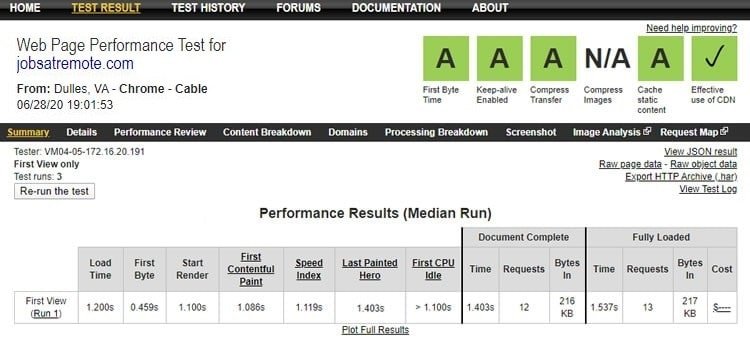 GreenGeeks has a 99.9% uptime guarantee and they take their uptime very seriously. From personal experience, the outages observed were very rare and brief — just two or three minutes.
One thing to note here that there's no mention in their terms and conditions if you'll actually receive a refund or account credit if your site goes down as some hosts offer. But, judging by their uptime performance, this will never be an issue anyway.
You can see from the stats below how GreenGeeks has performed exceptionally well in the last few months.
2. Affordable Plans Bundled With Great Features
GreenGeeks offers 3 shared hosting plans that you can choose from, which are Lite, Pro and Premium. All of them comes with a 30-Days money back guarantee, so you can test out their services risk-free.
Their cheapest plan is Lite for just $2.95/month if you sign up for a three years contract. It comes with standard performance, which is adequate for a WordPress site. 
To boost its performance, it includes PowerCacher, which is GreenGeeks' proprietary caching technology.
The one big restriction is that you can only host one website with it. But for those starting out, that should be fine.
GreenGeeks' Pro plan provides everything the Lite plan offers plus a better server infrastructre, which they claim to provide twice the performance of the Lite plan. You can also host unlimited domains with this plan.
The Premium plan features four times the performance of the Lite plan. It also comes with an AlphaSSL Wildcard SSL certificate that has many advantages. It is 100% browser compatible and comes with $10,000 warranty.
This plan is also PCI compliant. The premium SSL certificate and PCI compliance can be added to the other plans for an extra fee, but those who need them from the very start (eg. to start an e-commerce site), are better off with the Premium plan.
Here is a list of key features that are offered by GreenGeeks :–
Unlimited server resources
Unlimited bandwidth
MySQL database creation
Email account creation
Free Cloudflare CDN
Unlimited domains on Pro and Premium plans
Free marketing and SEO tools.
A free domain name with GreenGeeks upon the creation of your account.
3. Awesome Customer Support and Knowledgebase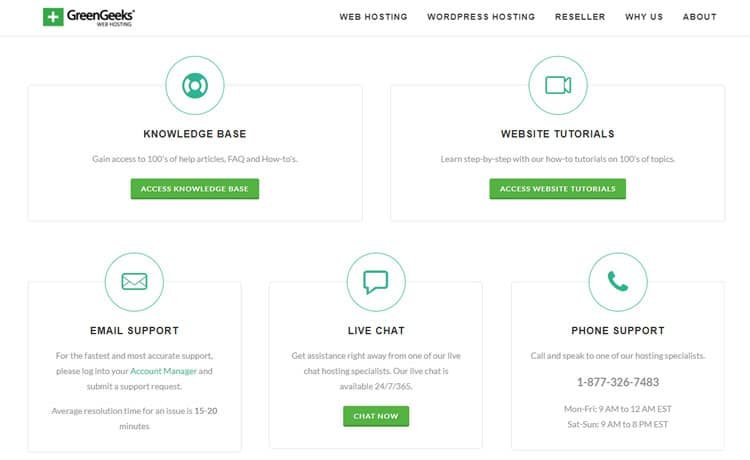 You can reach GreenGeeks' customer support via live chat, email, or phone. Phone support is only available during business hours, but live chat can be accessed 24/7.
Personally, I like to work out technical issues on my own initially, and this is where their extensive knowledgebase and tutorials come in. Most of the technical issues that you normally face can be easily solved by using their knowledgebase.
Their blog section also contains informative articles on online marketing, SEO, security, and a lot more. 
The only area where I believe GreenGeeks can further improve its knowledgebase is by including more video tutorials.
4. Multiple Choices of Server Locations
GreenGeeks offers the choice of the four server locations. They have data centers in Phoenix, Chicago, Montreal and Amsterdam. 
Also, they have upgraded their server drives to SSD Raid Storage Arrays.
When your website is hosted closer to your users, it will load faster for them (as the data and user requests travel shorter distance). 
Moreover, it helps reduces latency for users when they try to access your website's data that's nearer to their physical location.
So make sure that you select the server location that's closest to where your website's traffic is coming from, and not where you're presently located. 
However, GreenGeeks does assure that regardless of which data centre you choose, you will receive all the benefits such as scaling, speed, security, and cost-effective technologies.
5. Site Scaling Up: Upgrade to VPS and Dedicated Hosting
If your website ever outgrows shared hosting, you won't be required to move to a different host, as GreenGeeks offers VPS Hosting and Dedicated Hosting. 
However, instead of going for a dedicated server, or having to upgrade to a VPS, you can upgrade to a higher shared plan (Pro or Premium) or add the computing resources you require like additional RAM, CPU, or other features.
Once your business becomes bigger and you start seeing high traffic to your site, you can choose to go for VPS hosting or dedicated hosting, which gives the best performance in terms of speed and resources.
At present, GreenGeeks offers three different VPS hosting plans, ranging from $39.95/mo to $109.95/mo on signup, for users who require higher hosting capacity.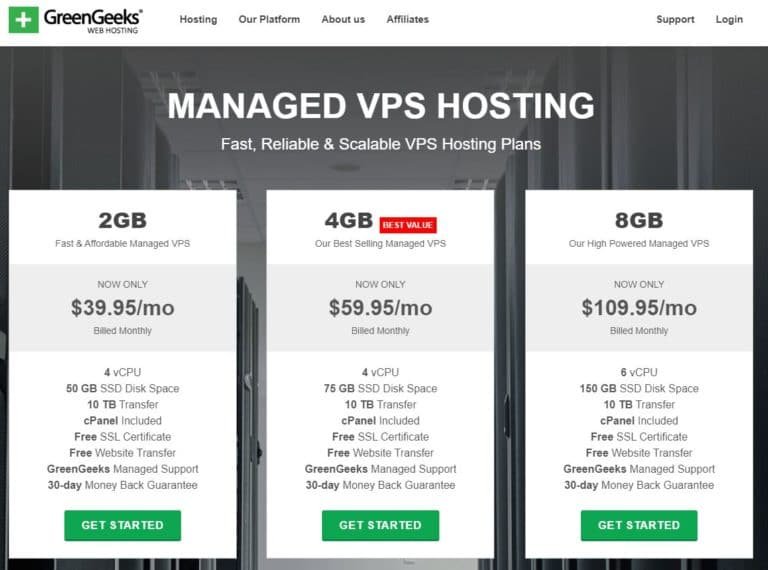 GreenGeeks also offers four dedicated hosting plans. These plans are particularly suitable for large scale business websites which requires a lot of resources.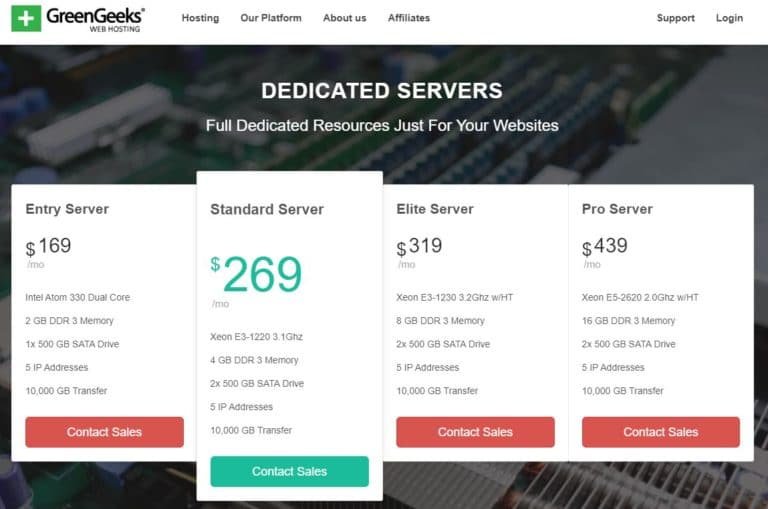 6. Free Site Migration and Nightly Backups
If you have an existing site that you want to migrate over, then GreenGeeks support team will do that for you without any charge, that too with no downtime.
They can transfer from cPanel, Plesk, Helm, and other control panels. GreenGeeks can also migrate multiple sites under a single control panel, if your plan supports multiple websites.
To start your free site migration application in GreenGeeks, go to your GreenGeeks Account Manager -> Support -> Site Migration Request -> Select a Service -> Provide Old Hosting Account Information.
There are only a few web hosts that add backups to their list of features, but it is a very important one and should not be overlooked. GreenGeeks offers nightly automated backups which is a great feature to have for the basic shared hosting plans.
7. Drag & Drop Site Builder + HTTP / 2 Technology
GreenGeeks offers a free website builder tool called SitePad, which is equipped with hundreds of different mobile-friendly themes that you can customize with its drag-and-drop feature.
Sitepad is a third-party site editor that GreenGeeks has integrated into its control panel. At the time of writing, GreenGeeks' SitePad has 337 pre-built website themes.
GreenGeeks' plans come with HTTP/2 enabled by the default. HTTP/2 can actually make your site load faster and is also favored by Google. 
Additionally, GreenGeeks uses MariaDB, which combines with SSD hard drives, Optimized LiteSpeed, and PowerCache caching technology to further boost GreenGeeks' speed performance.
8. Robust Security Features + SSL Integration
GreenGeeks offers the following tools to make your site secure:
Hosting account isolation.
Real-time file scanning
Clustered threat analysis
Pro-active server monitoring
Secure vFS
GreenGeeks' servers are under 24/7 monitoring and includes a built-in firewall that protects against DDoS, brute force attacks, and other cyber threats. You can also use tools like Spam Assassin for email protection.
GreenGeeks offers their proprietary built Let's Encrypt SSL integration for users hosted on shared and reseller platforms. Users can install Let's Encrypt Wildcard SSL and renew their SSL automatically from their account.
To add a free SSL to your domain, login to your dashboard -> Security -> Add SSL Certificate -> Select a Service and Domain.
9. Supports Other Content Management Systems
GreenGeeks offers specialized plans for people who use Joomla and Drupal CMS. So even if you are not using WordPress, GreenGeeks has you covered.
Moreover, GreenGeeks cPanel is equipped with all of the features you might be familiar with. Some additional features that you'll find in the GreenGeeks control panel are:
Softaculous software one-click installer
Sitebuilder and theme installer if you're using the website builder
cPanel account migration
Video tutorials on everything related to hosting
Database performance tweaks
Search engine submission and SEO tools
Magento, osCommerce, and PrestaShop shopping carts.
You'll also find your website metrics on the left-hand side that shows you your account data, current CPU, storage usage, etc.
On the account management screen, you'll be able to handle requests like:
Handling your billing requests
Managing your domains
Purchasing additional services
Opening support tickets
Cons of GreenGeeks Hosting:
1. Price Increases During Renewal
Although this is a common feature in almost every web host out there, it is important that new customers of web hosts are made aware of this. 
A lot of customers don't realise they are going to pay higher prices during renewal which leads to a bad user experience.
When you renew your hosting plan after your first term, the regular rate for Lite, Pro, and Premium plans will be $9.95/mo, $14.95/mo, and 24.95/mo, respectively.
One thing to note here is that the renewal price hike in case of GreenGeeks is comparatively higher than that of other web hosts, such as Hostinger (read review).
2. Refund doesn't Include Setup and Domain Fees
GreenGeeks 30 days money back guarantee refund policy does not include domain registration fees and other addon features cost (such as SSL, CDN cost, etc), and a "free" setup fee.
The domain registration prices are high after the first year. Personally, I use Namecheap and GoDaddy for domain registrations as they are comparatively cheaper, that way you can get a full refund from the web host if you decide to go for a refund.
3. Cheapest Plan is for Three Years Contract
Like most web hosts, in order to get the cheapest plan rates, you have to sign up for a lengthy contract, which is three years for GreenGeeks.
If you do opt for a shorter contract, then the rate will increase. However, this is not a deal breaker because even with the increased rates in shorter contract, the prices are economic and affordable.
How To Use GreenGeeks Quick Launch Wizard?
The GreenGeeks Quick Launch Wizard is a new tool designed by GreenGeeks to help you create your website in just a few clicks.

For an Ecosite account, the GreenGeeks Quick Launch Wizard offers four options: you can start a new website, migrate a website, use the starter sites templates to create a new website, or choose to do the setup process manually.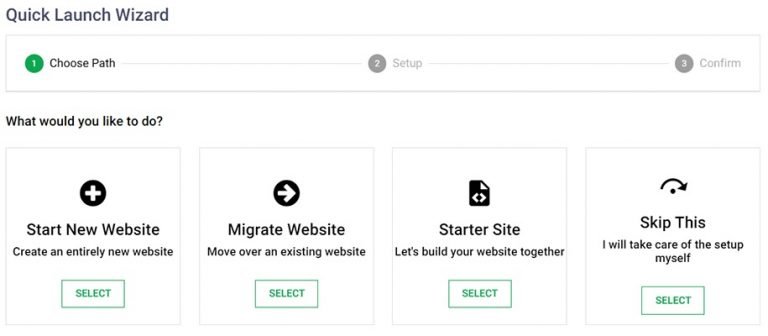 In this tutorial, I'll show you how you can start your new website using the GreenGeeks Quick Launch Wizard with just 5 simple steps:
Step 1: Enter Your Domain Name.
Sign-up and choose any plan to get started. You'll first need to enter your domain details. You can either create a new one or enter a domain name that you already own.
Step 2: Enter Your Account Information.
Here, you just need to enter your basic account details like name, email, address, and phone number.
Step 3: Select 'Start New Website' And CMS
In this step, select the 'Start New Website' option and decide which content management system (CMS) you would like to have.
For this tutorial, let's select 'WordPress'.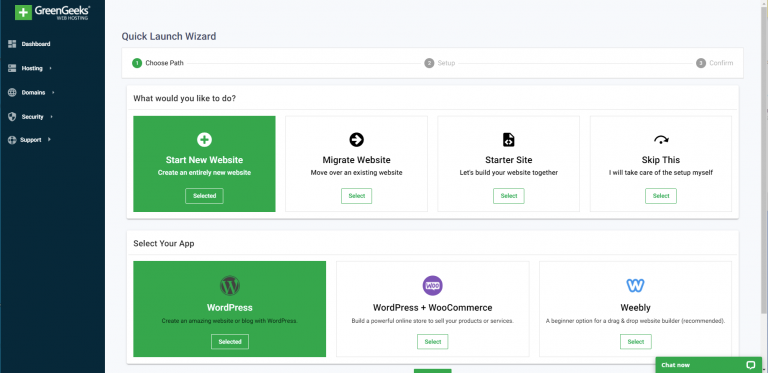 Step 4: Choose A Website Theme.
Next, you need to choose your website theme. Feel free to browse for some time and then select one that you like.
My personal favourites are Generate Press and Astra as they are very fast, light-weight, and free.
Step 5: Congrats! You Just Created Your First Website!
That's it! You're done. You should see a confirmation window like below. From here you can go to your WordPress Dashboard or account management.
If you want to use the Quick Launch Wizard again, you can access it at any time using the link on the bottom of your 'Manage Hosting Account' page.
Overall, GreenGeeks is a great choice for people who are concerned about their environmental impact and aren't willing to join premium brands like SiteGround for their first blog or website. 
Their site speed and response time are awesome over the globe. They even offer dedicated WordPress hosting managed as well as WooCommerce hosting if you have an E-commerce store.
Moreover, they offer reliable servers, automated backups, high-security measures, easy server management, and a friendly and talented support team.
Personally, I feel that this is a host which would perform very well with anything from a blog all the way even to a medium business on their shared hosting plans.
Since they offer a 30-day money-back guarantee, so it's definitely worth giving them a try.
Frequently Asked Questions about GreenGeeks
Can GreenGeeks customers use a CDN?
Yes. All GreenGeeks hosting plans are CloudFlare-ready. They provide a simple point-and-click interface to set up the free content delivery network (CDN) on all of your websites. 
How many email addresses can I create?
You can create unlimited email accounts on all plans. Additionally, GreenGeeks provides webmail clients to manage your accounts. You can also set quotas, forward mail, and much more.
What is GreenGeeks' backup policy?
GreenGeeks takes backups every day but they are only stored for 24 hours. 
They provide one free restore per calendar month. If you need more than one restore in a given month, you will be charged $25.
What payment options does GreenGeeks accept?
GreenGeeks provides relatively limited payment options: major credit cards such as MasterCard, Visa, American Express, and Discover, as well as PayPal.
Does GreenGeeks allow more than one domain to be hosted per account?
Yes. GreenGeeks allows unlimited domain hosting on their Pro and Premium plans, so you can set up as many websites as you have resources for. 

However, their basic plan, Lite, only supports a single website.
Will GreenGeeks help me to transfer an existing site?
Yes. When you sign up, you can have your site transferred free of charge. They can manage most hosting control panels including cPanel and Plesk. 
And if you host a number of websites in a single control panel, they will migrate all of your sites for free.
Can I get a VPS from GreenGeeks?
Yes. GreenGeeks offers three VPS plans offering from 4 to 6 virtual CPU cores, 2 GB to 8 GB of RAM, 50 GB to 150 GB of SSD storage, and 10 TB of bandwidth. 
All plans come with the cPanel control panel and most of the other goodies you expect from GreenGeeks. The plans range in price from $39.95 to $109.95 per month.
Can I use WordPress without dedicated WordPress hosting?
Yes, if you're using one of the basic shared hosting plans you can quickly install WordPress via your cPanel. Just scroll down to the Softaculous App Installer and click on WordPress.
Does GreenGeeks have cloud hosting?
No. They don't have cloud hosting. The closest they have to it are their VPS plans that offer virtual computers with dedicated resources. 
Their base plan includes 4 CPU cores, 2 GB RAM, 50 GB SSD storage, and 10 TB of bandwidth for $39.95 per month.
Does GreenGeeks offer any reseller hosting options?
GreenGeeks offers 5 different reseller plans. They all offer unlimited SSD storage and bandwidth. You can host as many sites as you like. 
The only limitation is the number of cPanel accounts they provide. The base plan offers 25 cPanel accounts and costs $29.95 per month.